DING is a magazine about the internet and things. It brings together people that are exploring the space between the arts, society and emerging technologies. We started the magazine to provide a space for reflection for people who are interested in responsible technology practices and the development of the internet as it becomes increasingly embedded in our real world. We want to ensure that context and values are given a space to occupy in this magazine as well as specific details and stories.
There are two issues of DING:
The inaugural issue from 2017 focussing on the topic of craft and the issue of 2019 investigating different futures. Both issues are available in print. You can download them here: Craft Issue & Futures Issue.
This project is supported by Mozilla
#2 FUTURES
Editors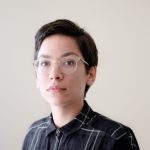 Julia Kloiber is the Co-Founder of the Prototype Fund and a Mozilla Fellow. Her work investigates emerging technologies and future narratives. She is researching how technologies and policies have to be shaped in order to support us in tackling future challenges.
Words
Audrey Tang, Digital Minister of Taiwan, is a conservative anarchist, hacker, and animal rights activist. When she joined the Taiwanese cabinet in 2016, Audrey started to implement politics and tools that she had long been working on. We asked her to tell us more about her visions for the future and where she draws her inspiration from.
Mushon Zer-Aviv is a designer, an educator and a media activist based in Tel Aviv, Israel. His work and writing explore the boundaries of interface and the biases of techno-culture as they are redrawn through politics, design and networks. In recent collaborations with Utopia Festival and Re:Publica conference he explored possible futures inspired by science fiction and aimed at political change and public policy in light of new technological developments. We asked him to explore how we can cancel the apocalypse.
Iohanna Nicenboim is a designer and researcher at the Connected Everyday Lab in TU Delft and a ThingsCon fellow. She focuses on artificial intelligence and IoT through design fictions to highlight social and ethical issues of technology. She introduces us to her latest project about privacy in the home, Unpredictable Things.
Anab Jain runs the design studio Superflux together with her partner, Jon Ardern. They create possible futures, stories and tools that provoke and inspire engagement with change and uncertainty. We asked Anab to reflect on the concept of "more than human centered design". She talks about how her understanding of the world was transformed by a newfound love for growing mushrooms.
Bianca Wylie is an open government advocate with a dual background in technology and public engagement based in Toronto, Canada. A lot of her work in public policy relates on the roles of markets and states. For DING magazine Bianca wrote a science fiction piece anticipating a meeting from the future's technical civil servants.
Adrienne Maree Brown is a writer, social justice facilitator, pleasure activist, healer and doula living in Detroit. She is the author of 'Emergent Strategy: Shaping Change, Changing Worlds' and co-editor of 'Octavia's Brood: Science Fiction from Social Justice Movements'. She uses science fiction as a tool for community organizing—motivating groups of people to articulate and work towards more positive futures.
Nani Jansen Reventlow is the Founder and Director of the Digital Freedom Fund. The fund supports partners in Europe to advance digital rights through strategic litigation. We've asked her to give us a glimpse into the future of our digital rights based on a recent workshop she facilitated.
Paula Te is a designer and engineer at Dynamicland, a community space and research lab in Oakland, California. Dynamicland is working on a new kind of computer – a communal computer, designed for agency, where people can think like whole humans. We asked Paula to tell us how she's making tangible interfaces for collaborative learning.
Luiza Prado de O. Martins is an artist and researcher born in Rio de Janeiro in 1985, four hundred and eighty-five years after the Portuguese first invaded the land currently known as Brazil. Her work investigates the ways in which colonial gender difference is inscribed and imposed upon and within bodies through technology. In her essay she explores the influences on the persistence of artworks
Ingrid Burrington, author of 'Networks of New York: An Illustrated Field Guide to Urban Internet Infrastructure', tells jokes about places, politics, and the weird feelings people have about both. We asked her to talk to us about the weather.
Website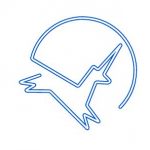 #1 CRAFT
DING #1 magazine is also available as a print magazine. You can download it here.
Editors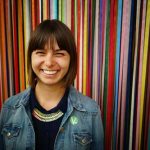 Michelle Thorne is a Senior Program Offcer at the Mozilla Foundation, specializing in the Internet of Things and emerging technologies. She previously led the Mozilla Open IoT Studio, Mozilla's web literacy programs and produced the Mozilla Festival.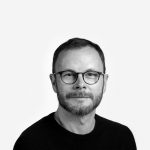 Pete Thomas is a designer and researcher at the University of Dundee. He co-founded the creative studio Tom Pigeon and the design and innovation agency Uniform.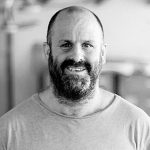 Jon Rogers is an academic at the University of Dundee and is a Senior Fellow with Mozilla's Open IoT Studio. His work explores the human intersection between digital technologies and the design of physical of things.
Images
Eleni Kalorkoti graduated from Edinburgh College of Art in 2007, before training in screenprinting at Edinburgh Printmakers. She can now be found drawing pictures and making things in south London.
Alun Callender is a photographer with a passion for portraiture. He is fascinated by other people, their stories and what inspires them.
Sean Dooley is a mathematician turned photographer who likes to spend his time exploring the regions where human life meets its habitat.
Giulia Garbin is a London based Art Director, Graphic Designer and Illustrator. She is passionate about traditional print processes and believes in the importance of craftsmanship in design.