Desktop Search Engine Market Share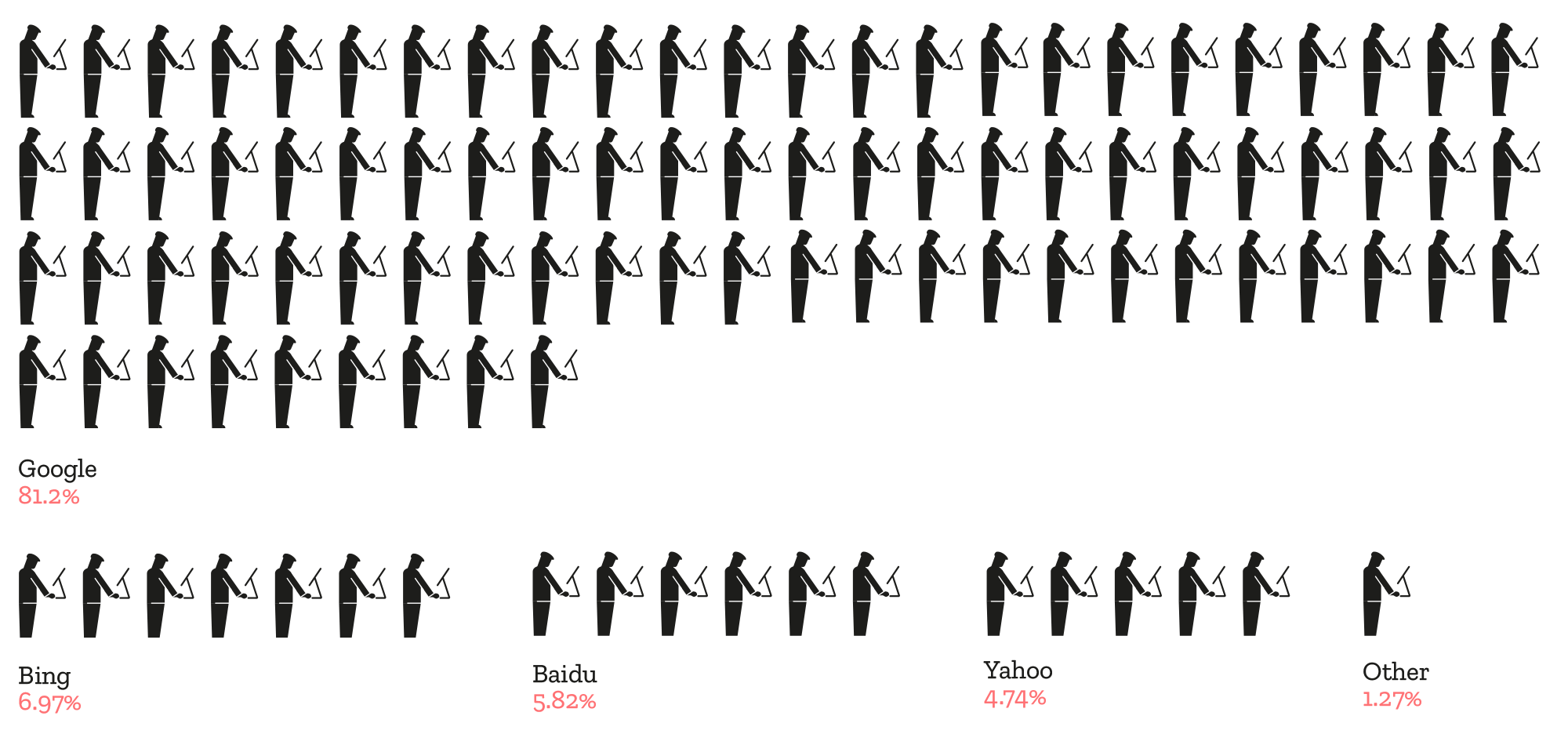 In each issue of DING, we focus on an aspect of Internet health. This issue looks at decentralization through an excerpt from Mozilla's Internet Health Report. Decentralization means the Internet is controlled by many. It's millions of devices linked together in an open network. No one actor can own it, control it, or switch it off for everyone.
Today, the Web is thriving beyond the "walled gardens" of social media. Over 1 billion websites exist as a result of the decentralized domain name system (DNS). Nevertheless, there is high centralization among social networks and messaging platforms. Facebook has the most active users: 1.7 billion worldwide. It controls most of the messaging market in almost every country except China.
Mobile & Tablet Search Engine Market Share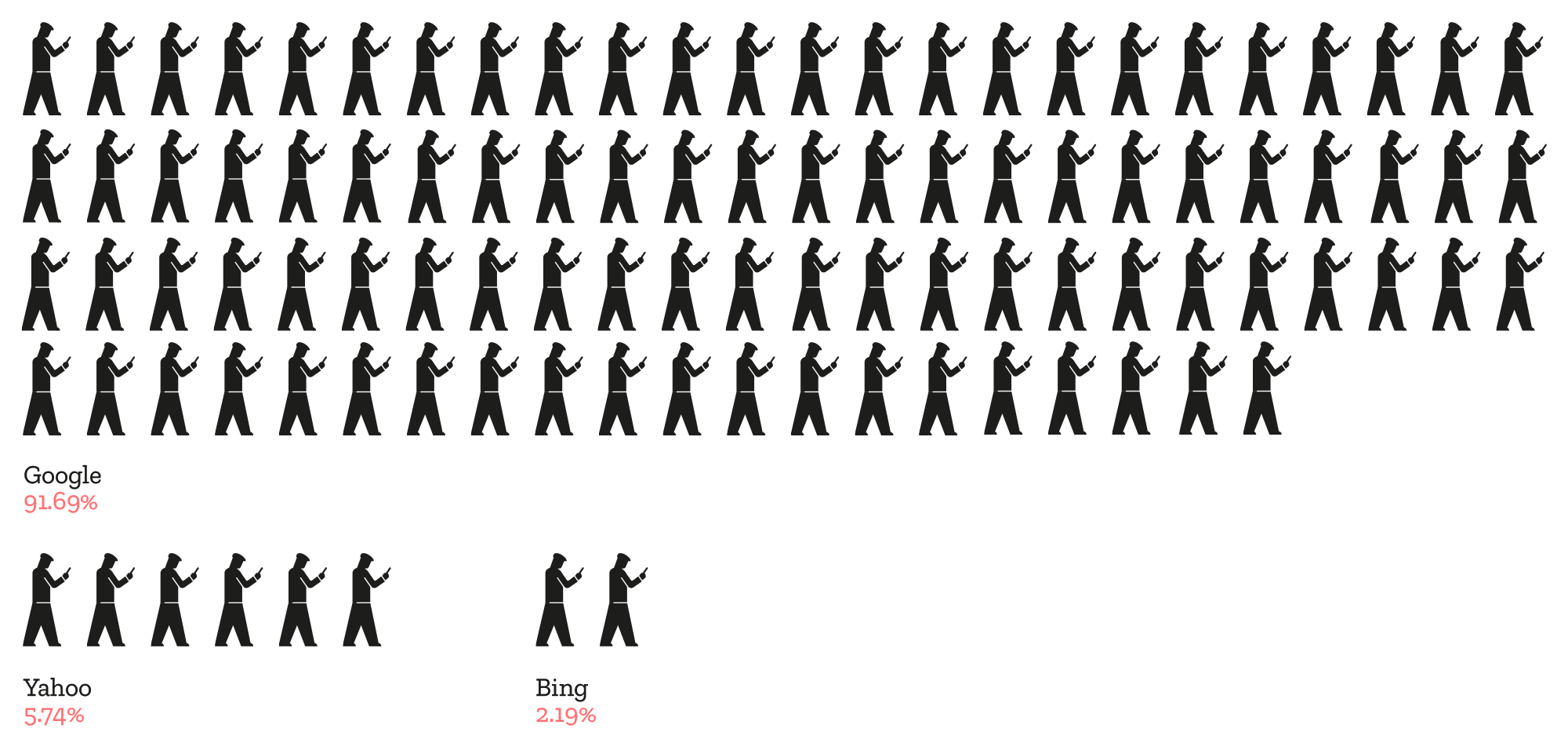 Similarly, more searches happen on Google than on all other search engines combined. At the time of writing, Google's lead is largest on mobiles and tablets, with a market share of 91.69%. This centralization is also reflected in the browser market, where 62% of desktop computers use Google Chrome, followed by 15% using Mozilla Firefox. The browser is the central gateway to the Web, so it matters that there is competition and choice.
While the Internet of Things is an emerging field with numerous players still jockeying for space, the threats of centralization persist. We are heading towards a future of vertically integrated silos controlled by a few large players. To change this direction, we must foster decentralization and the benefits it brings.